Contemporary Art PM (Ages 11-14)-FULL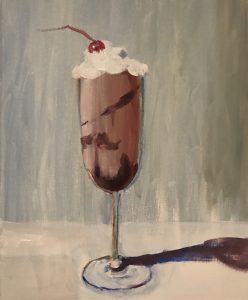 CURRENTLY FULL. Please contact lisa@masterworkskidsart.com to be placed on a wait list. Thank you!
An advanced version of the morning camp, this camp focuses on the art of our time. Using mixed media including tempera and acrylic paints, chalk pastels, charcoal, pencil, clay and paper mache', students explore hands-on creativity in a variety of art that is current and popular today. This will include everything from Japanese anime' to photo realism. As always, we will familiarize ourselves with a variety of artists as well as cultural art today using portraits, still life's and landscapes as subject matter. We will be outside in front of and around the studio for part of the class. All materials and a snack are included.
Ages: 11 -14 Years
Times: 2:00 PM – 5:30 PM
Bookings
Bookings are closed for this event.