Mosaic Art PM (Ages 11-14)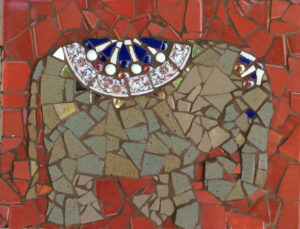 Back by popular demand, the Mosaic Art Camp is a collaboration with B-Tiled Mosaics. Students explore the fine art of mosaic making with unique projects using a variety of materials such as ceramic, glass and geometric tile. Each student will create 3 very different, permanent mosaic pieces for both inside and outside. Due to the nature of the materials, students must be at least 8 years old to attend this camp.
Ages: 8 -14 Years
Times: 2:00 PM – 5:30 PM
Bookings
Bookings are closed for this event.