Portrait Art Camp PM (Ages 11-14)-FULL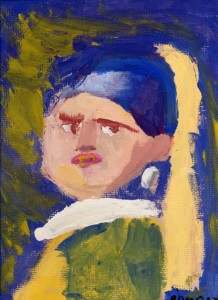 CURRENTLY FULL Please contact lisa@masterworkskidsart.com to be placed on the wait list.
Hone advanced portrait art skills! At Masterworks we love FINE ART! In this art camp, we focus on portraits. Through guided instruction and self discovery, this is a great art camp to advance the students' portrait skills. Using both animals and people as subjects, we look at cultural art portraits and portraits by the Masters for inspiration and education. Spanning the ages, we explore portraits in a variety of mediums such as clay, acrylic paint, watercolor, tempera paint, chalk pastels, drawing and collage. An opportunity for personal expression as well as learning new skills, all materials and a snack are included. We also will take breaks to spend a portion of the afternoon outside.
Ages: 11 – 14 Years
Times: 2:00 PM – 5:30 PM
Bookings
Bookings are closed for this event.